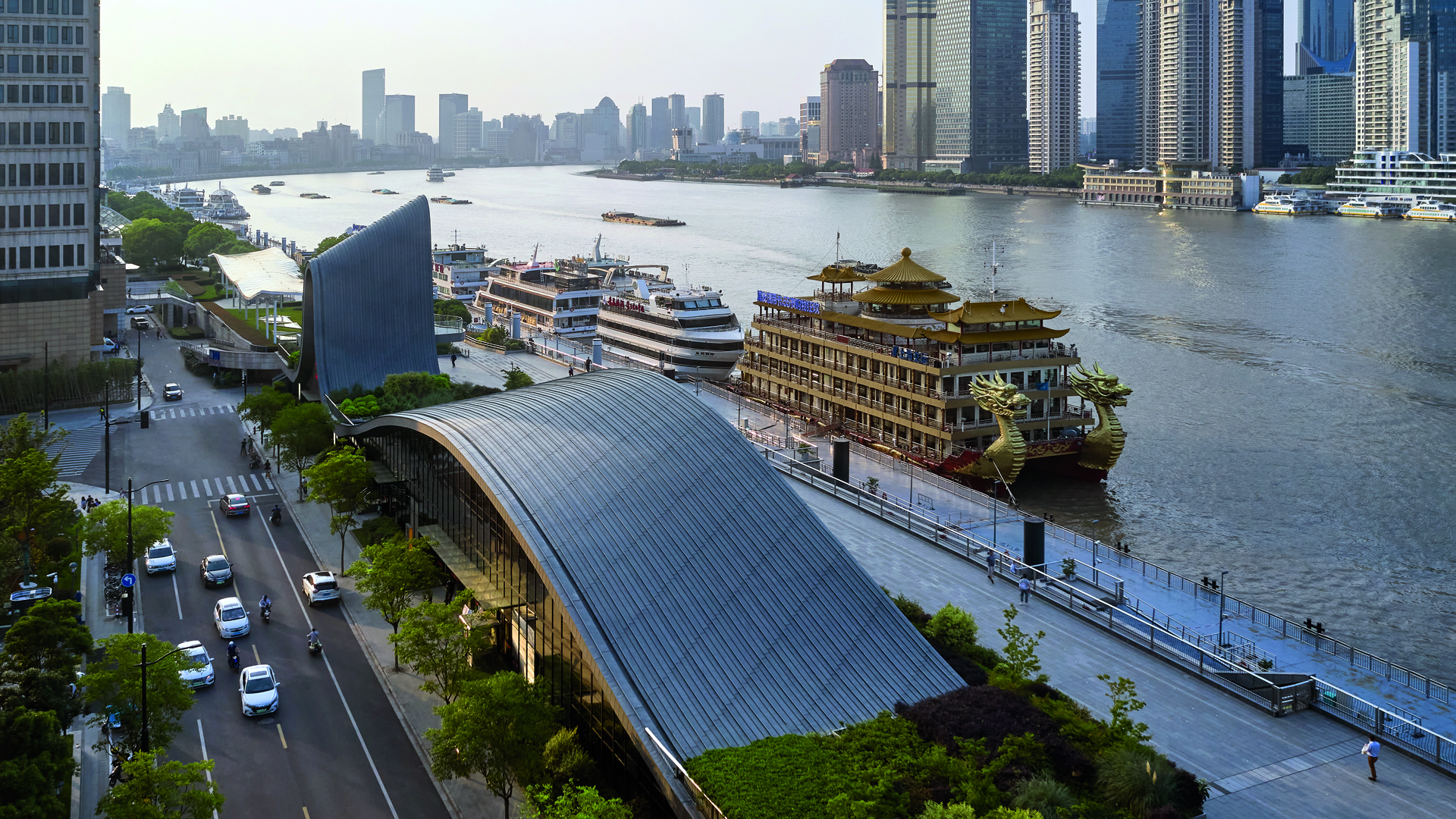 Standing seam for roofing
Roofing
Clips
Hidden
Standing
Standing seam
Advantages
Fast and easy installation making it a cost effective solution
Maximum wind resistance
Suitable for low to high hygrometry
Traditional system widely used throughout the world
General advantages of Zinc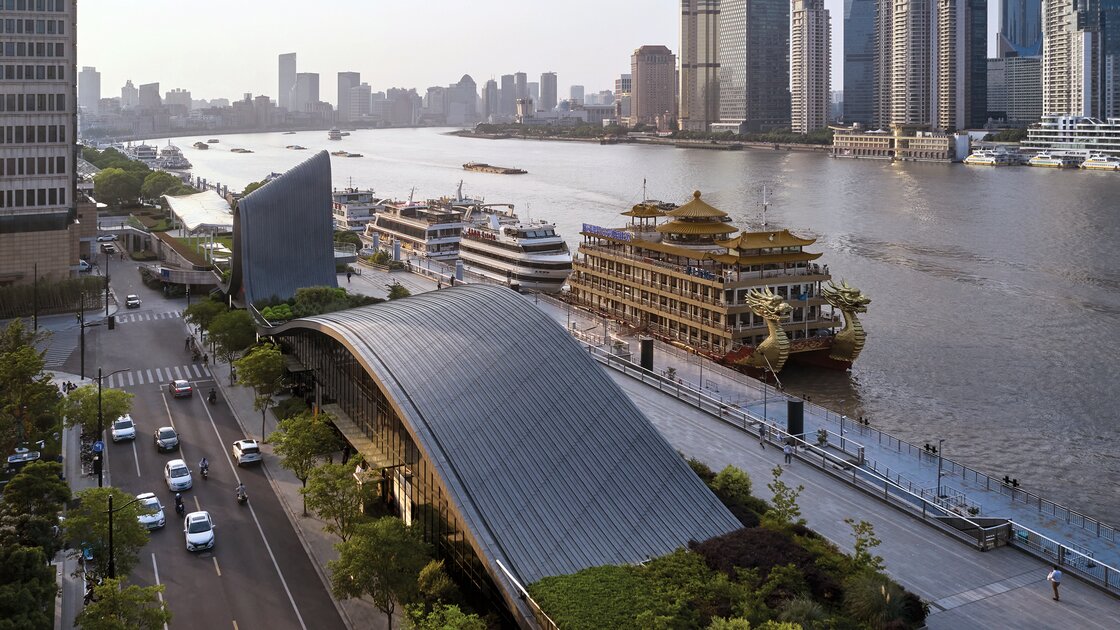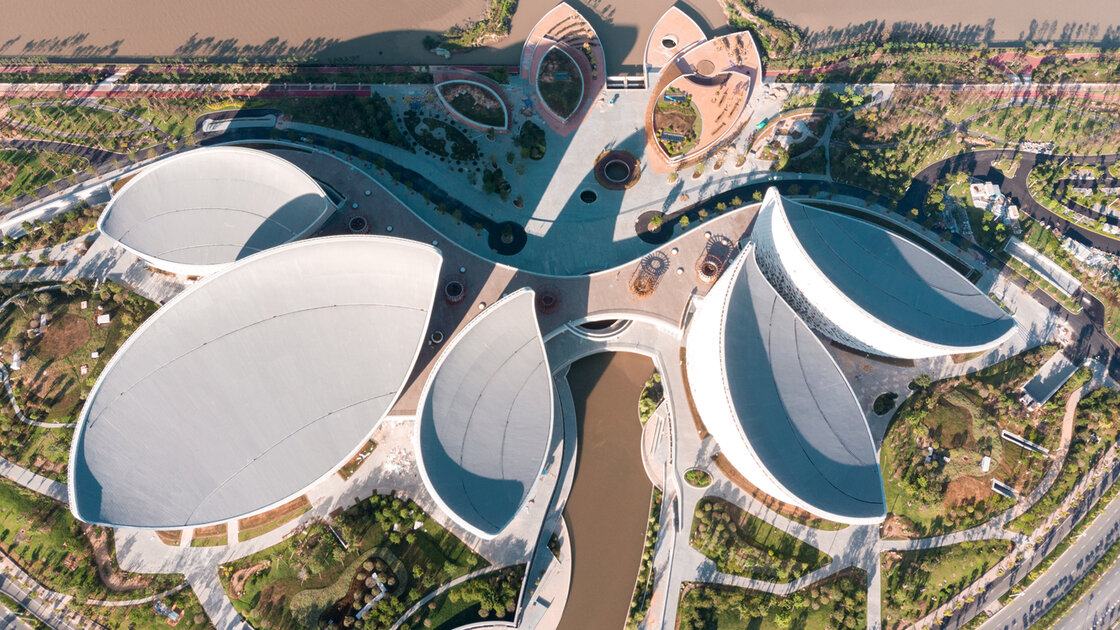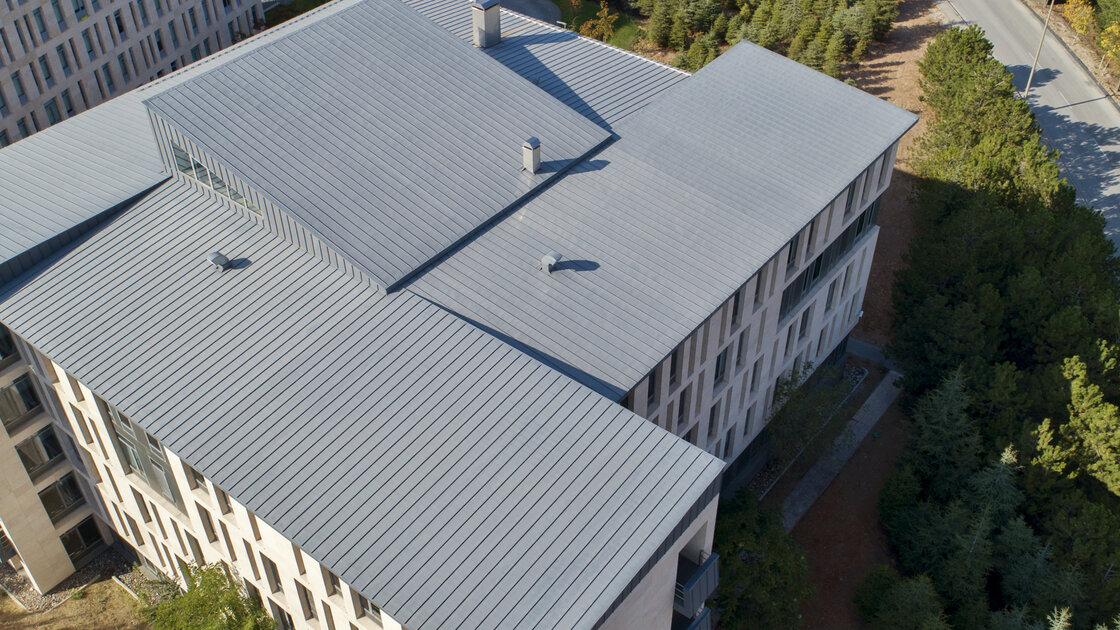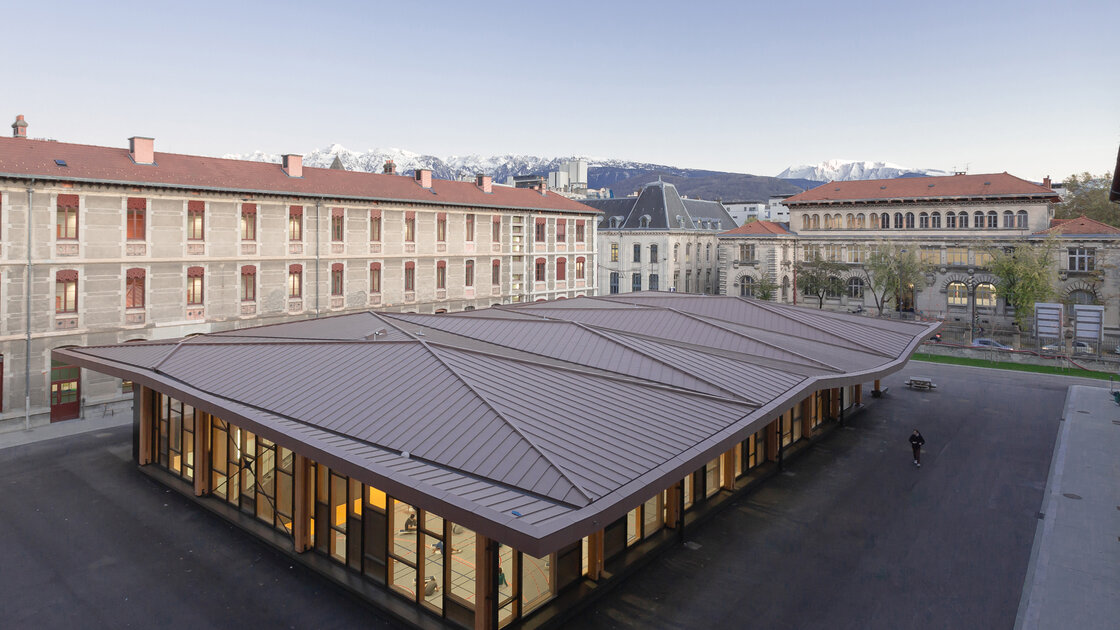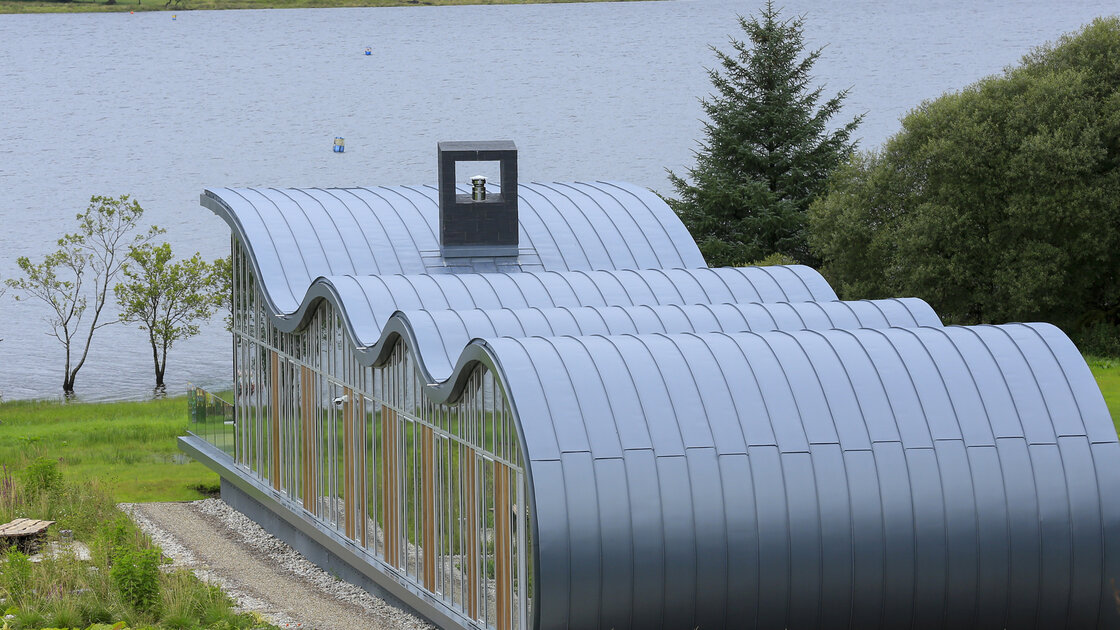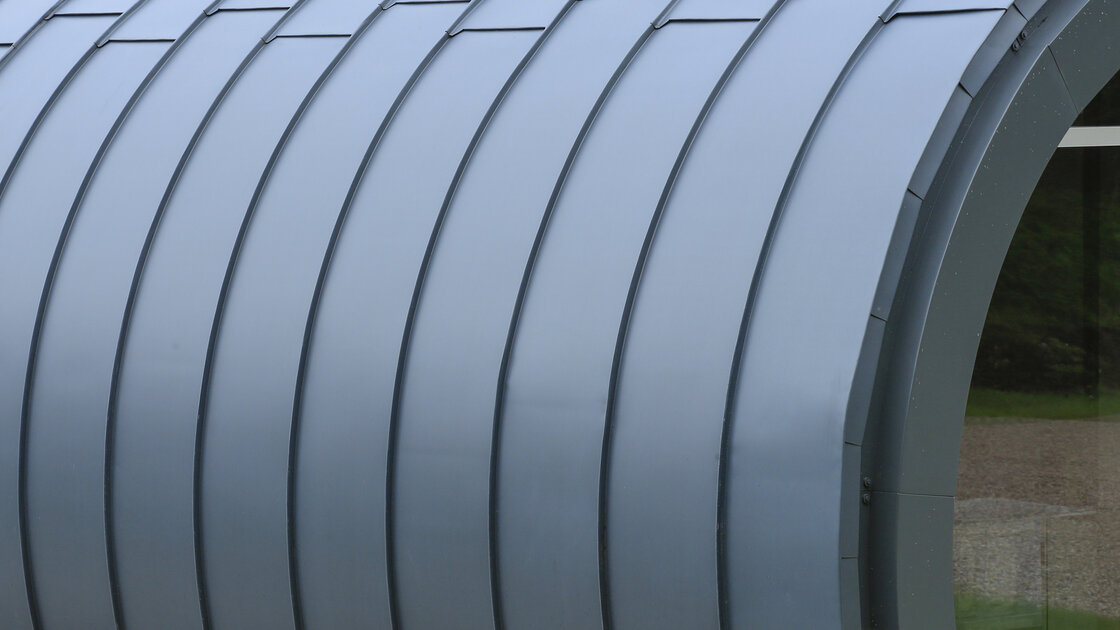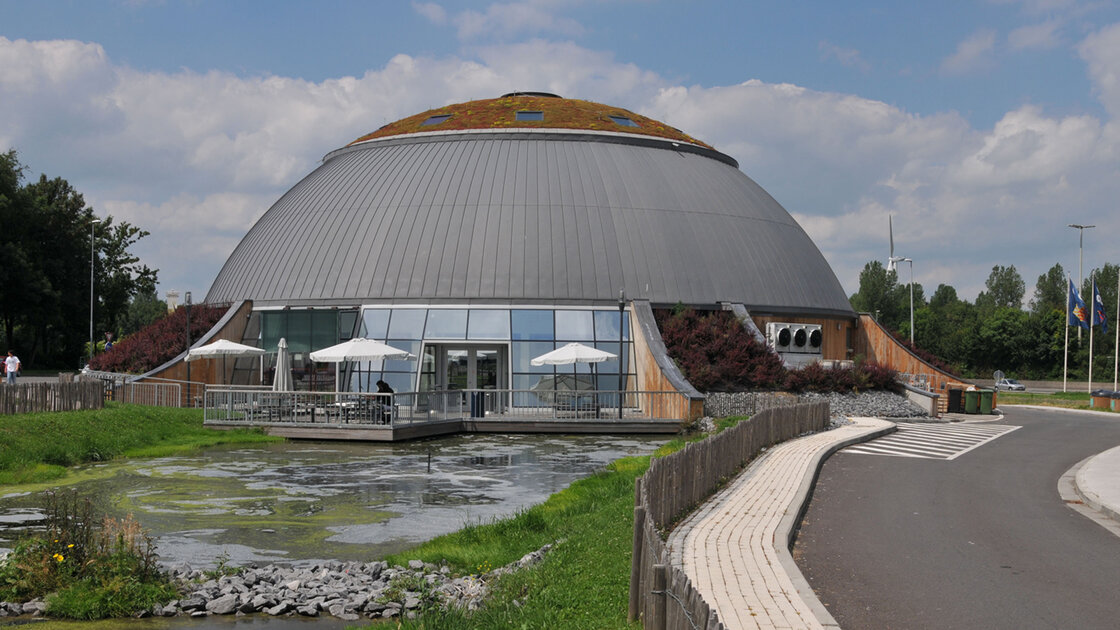 General information
Standing seam is a double folded seam. The use of profiling and seaming machines for the closure of longitudinal seam joints significantly reduces installation time.
The low height of the seams (25 or 32 mm) contributes to the modernity, lightness and regularity of the roof and facade, while highlighting its architectural purpose.
When dealing with more complex designs this system presents a more technologically advanced appearance.
The Standing seam technique is particularly suitable for very large roof and facade surfaces and for structures located in regions of harsh climate, which are often subject to strong winds, heavy rain and snowfall (mountain or continental climate).
Areas of application
Minimum slope 3° (5%) - All types of buildings : commercial, public buildings,  collective and individual housing.
Buildup
DELTA Continuous wood timber simple
Technical data
Centre to centre distances
430 with 25 mm high seam
416 with 32 mm high seam

Thickness
0.70 - 0.80 mm
length
maximum 15,000 mm
ANTHRA-ZINC

AZENGAR

PIGMENTO Blue

PIGMENTO Brown

PIGMENTO Green

PIGMENTO Red

QUARTZ-ZINC

Natural zinc
1.

Lay the panel on the structure
The L profile of the preceding panel and the clips that have been fastened to the panel and fixed to the structure are covered by the U of the next panel, avoiding stresses and lateral traction.

2.

Number of clips for roofing depends on the climate zone.

3.

Transversal junctions

When the length of the roof slope exceeds the maximum recommended length, it is necessary to join the sheets using transversal junctions. Several techniques exist depending on the pitch of the roof.
Do you have a question or remark? Please, leave us a message.
;
;